WeLcOmE tO oUr wOrLd oF sKa !!!!!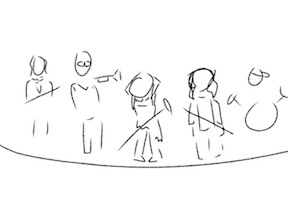 Thank you to super fan Basil Sebastian Herb for this art of us


TOUR VENUES AKA GIVE US YOUR MONEY CHUMPS!!!!!!!!!!!!!!
We're in Paris wooo.
We're playing at New Morning on New Year's Eve! Ring in the new year with us...using a triangle!
7/9 Rue des Petites Écuries, 75010 Paris, France (duh!)
Check out their web site here: http://www.newmorning.com/

about the band


Mallory (Guitar) ~

Galactica Fireknives (Vocalist) ~
Lane (Trumpet 'n Triangle) ~

Hirohito (Bass) ~


Lucky (Drums) ~
band members section
EVERY MEMBER OF THE BAND GETS THEIR OWN SPACE HERE!!!!!
Galactica


Mallory
Lane

Hello hello ladies, gents, and the rest of you, I'm super excited to be here. Thank you, thank you, hold the applause! I'm just a teenage boy with dreams, so much to do, so much to learn. I like psychology, I am going to actually be a social worker or psychologist eventually, but right now I'm focused on the band. Gotta get me some of that sweet money. Haha jk!! ;) My best friends, besides from the band members ofc, are Keagan and Harrison. Hiiii guys! Miss you! Hirohito, our bassist, is my cousin! He's cranky but I love him. Heart o' gold and all that. Let's see...I love the Backstreet Boys. Doesn't everybody!? Here are a few dolls I've managed to collect.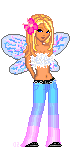 P.S. Please go check out my snake Larry's site. He'd really appreciate it!: Larry's uncreated site AOY lol.
Lucky

Hirohito doesnt want to add anything ROFL